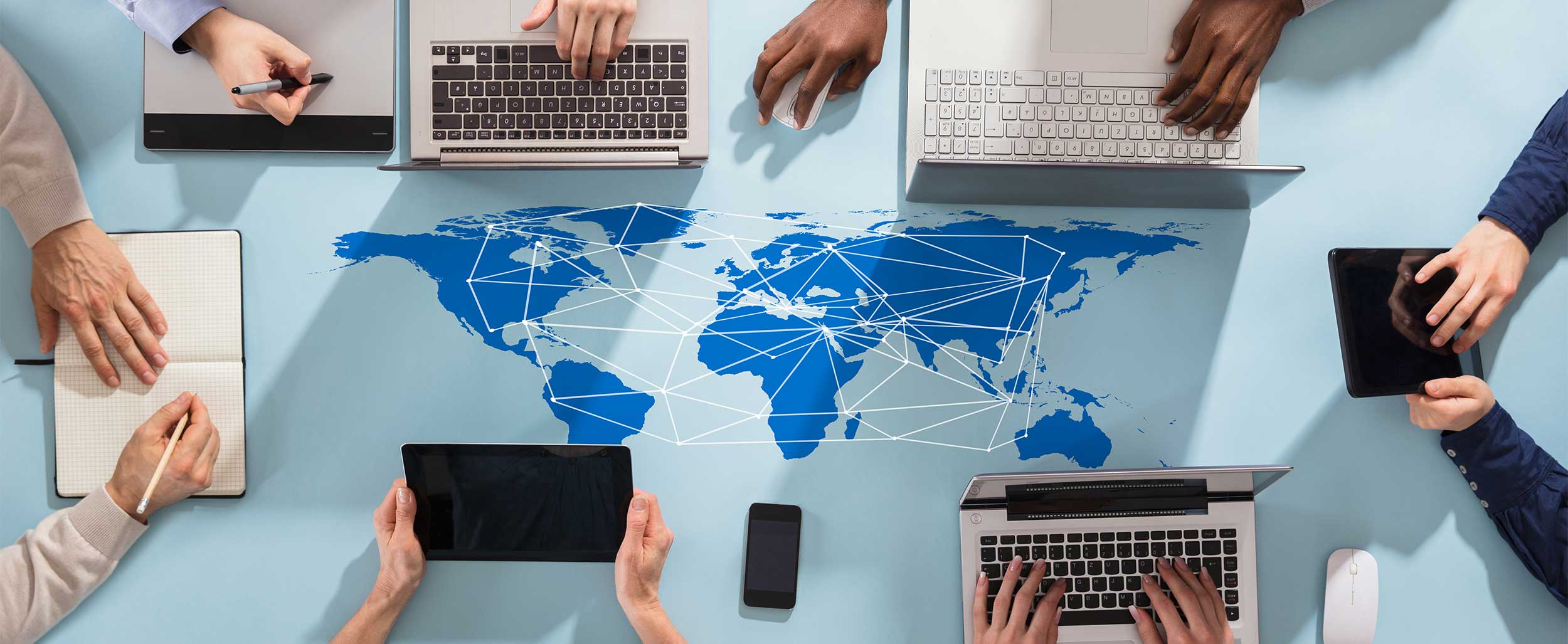 Our member chairs work together to guide our membership and provide a neutral setting for global collaboration to advance Responsible Computing initiatives. Each co-chair represents their respective domain and meets with membership on a set basis to drive deliverables, support, and learning in each respective area. If you'd like to get involved and learn more about our working groups/domains, please contact the chair below or reach out to [email protected]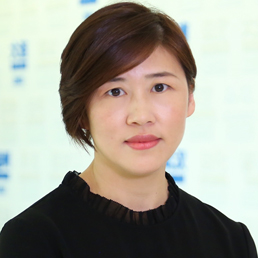 Fanjing (Meg) Meng, CTO, IBM China Systems Lab
Dr. Fanjing Meng, Chief Technology Officer of IBM China System Development Lab, has more than 20 years of cutting-edge technology research, development and management experience, including sustainable computing, AIOps, ITOA, cloud computing, software and solution engineering and etc. Currently, she is committed to the research and development of sustainable computing technologies by building a full-stack sustainable computing optimization and management platform based on IBM systems, software and services to accelerate the realization of sustainable computing and sustainable digital transformation of enterprises. She has published more than 30 academic papers in international conferences and journals, has more than 50 international patents and patent applications in many innovative fields, and has received more than 30 awards for technological innovation and contribution from IBM and IEEE. In addition, she is actively involved in the establishment and construction of technical and academic communities, serving as the General Chair(Co-Chair), Technical Program Committee Chair(Co-Chair), Technical Program Committee Member of International Conferences and reviewers of International Journals, as a founding member and project leader of the IEEE WIE (Women-in-Engineering) Beijing Affiliate, and as a member and invited speaker of IEEE Women in Services Computing (WISC).
Co-chair: Responsible Infrastructure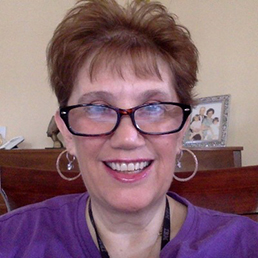 Lisa Schenkewitz, Executive IT Architect, IBM
Ms. Lisa Schenkewitz is an Executive IT Architect and IT Specialist in the IBM Office of the CIO. Ms. Schenkewitz has over 30 years of experience in IBM. She has gained experience in Enterprise IT governance, Enterprise Architecture, Application Architecture and Systems Engineering, Application programming, and several programming languages and programming platforms. She is currently the IBM architect responsible for integrating Watson into IBM"s IT help platform for employees. Previously she was a manager in IBM GBS Complex System Integration services, managing Architecture opportunities for both the IBM internal and commercial clients, and serving as an Architectural Consultant and Senior Solution Manager. She was previously a manager for system engineering and architecture opportunities for cross sector accounts, and previous to that, team lead of the IBM Global Services' Service Architecture Review Board. Ms. Schenkewitz was also an IT Specialist where she delivered multiple projects and solutions to a variety of IBM clients. She is a hands on individual with a proven track record in both working with and leading project teams to achieve the successful implementation of client solutions. Ms Schenkewitz currently holds an OpenGroup Distinguished Architect certification and Master IT Specialist certification. She holds two IBM certifications as an Certified L3 Thought Leader IT Architect and L2 IT Specialist, and is a member of both certification boards.
Co-chair: Responsible Infrastructure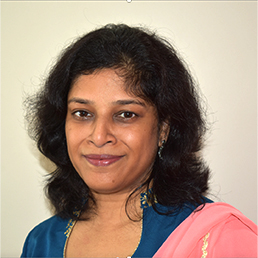 Guncha Malik, Executive Security Architect, IBM
Guncha Malik is an Executive Security Architect at IBM with 22+ years of extensive experience in software solutions and information security. She is a Qiskit Advocate by passion and is pursuing her interests in Quantum Computing via the Qiskit community. She is actively engaged within the Responsible Computing – Data Usage workgroup focused on data usage best practices. She believes in the importance of spreading cyber safety awareness within the community and has been actively volunteering for IAmCyberSafe.org and STEM for Girls initiatives.
Contact: [email protected]
Co-chair: Responsible Data Usage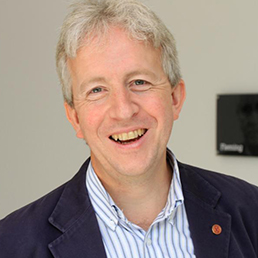 John Easton, Distinguished Engineer, IBM
John is an IBM Distinguished Engineer currently leading a team of technical professionals helping large enterprise clients on their journeys to successful cloud computing. He is internationally known for his work helping clients exploit large scale distributed computing infrastructures, particularly those utilising new and emerging technologies. Over his time at IBM, John has led initiatives around hybrid systems, computational acceleration, grid computing, energy efficiency and mission-critical systems. John is a Chartered Engineer and a Fellow of both the Institute for Engineering and Technology and the British Computer Society.
Contact: [email protected]
Co-chair: Responsible Code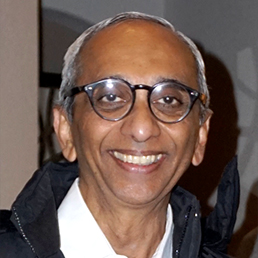 Cheranellore Vasu, Senior Technical Staff Member, IBM
Cheranellore(Vasu) Vasudevan is currently working as a Senior Technical Staff Member (STSM) in the Global Chief Data Office (GCDO). His current focus is on Technical Vitality and Marketplace Strategy in the Global Chief Data Office of IBM. He has over 35 years of industry experience covering stints in research, development, technology strategy, and professional services. Vasu is a Member of IBM Academy of Technology and is an IBM Master Inventor with over 60 US patents to his credit. He also serves as Data & AI Core Team of the IBM Academy of Technology. He has a Ph. D. in Artificial Intelligence and authored several journal and conference publications including a book titled "Exploring AI Practices" (2022, ISBN: 978-1956949766). Vasu has taught graduate and under-graduate courses in Computer Science and Information Systems as Adjunct Professor at South University and Texas State University. His current interests include Data Science, Data Monetization, Data Policies & Ethics, AI Applications, etc.
LinkedIn: linkedin.com/in/cvasudevankartha
Contact email: [email protected]
Co-chair: Responsible Code and Responsible Data Usage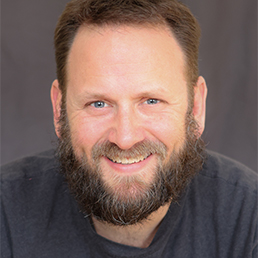 David Graham, Research Technologist, Dell Technologies
Dave Graham is a Research Technologist at Dell Technologies focused on Social Technologies and their impact on society. He is currently working on his PhD at University College Dublin researching the use of data in adversarial agonism. He is currently co-chair of the Responsible Systems and Responsible Impact workgroups as part of the larger Responsible Computing consortium.
LinkedIn: linkedin.com/in/grahamdave
Contact email: [email protected]
Co-chair: Responsible Systems, Responsible Impact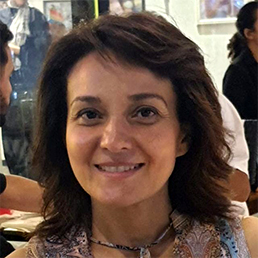 Oriette Nayel, Digital Transformation Projects Executive, IBM
Oriette M. Nayel has joined IBM and the IT market more than 25 years ago where she started her career as a Software Engineer in the worldwide development and support services to IBM Mainframe customers. Oriette then moved to Business and Systems Analysis followed by leadership of Agile Development Projects and Management of MEA Lab Services for Security, infrastructure, and Business Integration delivery services. This role was followed by leading the University Relations in IBM Egypt and reaching out to 50+ universities and academic institutions all over Egypt to further increase IBM footprint in academia, support in the development of the local IT capabilities, and bring in talented Caliber to IBM. The role expanded into leading IBM MEA Skills Initiatives for Africa where Oriette expanded the reach out and partnerships with major international organizations, ministries, corporates, NGOs, and startups to further increase the IBM talent pool and build stronger partnerships with IBM clients across the African continent. Oriette has currently joined the UC Berkeley Executive Education program and developed skills for leading digital transformation projects. she has also joined the core team leading the COP27 engagement and execution in Egypt. Finally, she is leading and participating in strategic Academy of Technology initiatives related to Sustainability, Responsible Computing, MEA Technical Leadership Exchange events, Hybrid Events Management, Diversity & Inclusion, and women-in-tech Empowerment.
Oriette is a certified PMP, a certified business and systems analyst, a member of the IBM Academy of Technology (AoT), and Co-Chair of North Africa Technical Experts Council (an IBM AoT Affiliate). Oriette has earned her master's degree in Computer Engineering from the University of Southern California, USA and her Bachler's degree in Communications and Electronics Engineering from Cairo University.
LinkedIn: linkedin.com/in/oriette-nayel-5a448446/
Contact email: [email protected]
Co-chair: Responsible Data Usage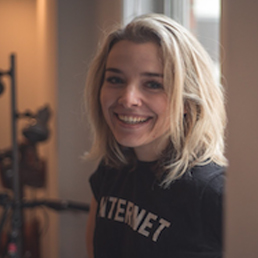 Danielle Subject, Software Developer, IBM
As a software developer for IBM Canada's Sustainability & Climate practice, Danielle leads and advocates for sustainable code initiatives, including teaching the public and fellow developers how to decrease their carbon footprint throughout the stages of the software developer lifecycle. Outside of code, Danielle is a climate activist and actively volunteers each year to plant habitats for pollinators and other wildlife
Co-chair: Responsible Code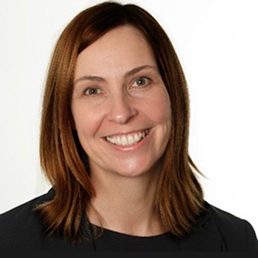 Dr. Petrena Prince, IBM
Dr Petrena Prince has over 20 years of experience at IBM as a Consultant and as a Program Manager, helping our clients and IBM transform through business automation, digital transformation, and sustainability.
Petrena is passionate about helping others and the environment. In November 2022, Petrena was appointed as the Sustainability Program Manager for IBM Global Real Estate. Petrena is particularly proud of this role which allows her to make a real impact on driving sustainability in the build environment. She is also proud of her previous roles as the Global Offering Leader for Responsible Computing, EMEA Technical Program Leader and the IBM University Programs Leader for Europe, and the Global Business Advisor for the IBM Global Consumer Industry.
Additionally, Petrena is a mental health ally, promotes neurodiversity, and is an active member of IBM's Global Women Executive Council.
Co-chair: Responsible Impact
Contact: [email protected]